Marisa Calvi
From an early age Marisa has been interested in arts and spirituality. These two interests came together when Marisa began channelling Ascended Master Kuthumi in 2006. Their first book, "You Don't Have Problems, You're Just Bored!" was released in 2007.
While researching Kuthumi for this book Marisa was inspired to write of some of the more significant lifetimes Kuthumi had lived on Earth. This has seen four books released in the "Let's Take A Walk" series, covering the lives of Pharaoh Thutmose III, Pythagoras, Balthasar of the three wise men and Saint Francis of Assis. The fifth, about Emperor Shah Jahan, is currently being written.
"My passion for writing was re-awakened in 2006 when I heard the call from Kuthumi to write with him. This led to me realising my dream of not only writing a book- but finishing it and publishing. My books are an endless source of joy as is my connection with Kuthumi who has taught me so much about being a new energy artist.
The term new energy describes the new way of creating. We can be bold and daring. We can write without being limited by old teachings or pre-conceived notions as to how the process looks or feels. Each of us can open up and create in tune with our passion and essence. There will be no wrong or right way to do this. The possibilities are endless."
Kuthumi Lal Singh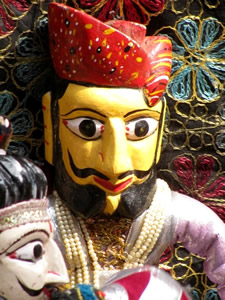 Kuthumi is one of the Ascended Masters, having accepted his enlightenment. He is one of the few who stayed within human form to experience walking his ascension in the physical world. It is his passion now to share his experiences, to remind us that we are capable of this also.
Kuthumi enjoys playing with creativity on all levels. When we open our creativity within areas such as writing and other arts we can then invite this flow into all areas of our lives.
Kuthumi loves writing, coffee at noisy cafes and teasing insomniacs. He is kind of good looking and one of the funniest energies you could ever wish to meet.
He has also insisted on having his own email address so you can write to him. Just don't expect a conventional reply in any sense.